Buy Property For Sale in Thailand
We are buying and selling agents for properties for sale in Thailand. We help you make informed Thai property buying or selling dessicions with dilligent property services such as:
Search for property in Thailand to match your specifications and budget.

Thai property reports including photos and videos.

Local property market valuations and future property market forcast assessments.

Thai visa advice for foreign property investors.

Thailand's free property advertising via "Google+ Thailand" on RHS of this web page.
Property for Sale in Thailand
We are agents of property for sale in Thailand including:
New house and land packages

Agricultural land for sale in Thailand, farming land including rice, rubber, palm oil and pineapple plantations.
We have property agents in north and south Thailand. Below are photos of property for sale in Thailand.
Thai Land Area Converter
Download this Thai land area converter spreadsheet to convert rai to/from metric square metres, hectares (1000 sq m), imperial acres square ft etc.
Houses for SALE Thailand
Beachfront Apartment For Sale Thailand
Hua Hin Luxury Property for Sale Near Bangkok Thailand Asia
Free Property Advertising Thailand
It's free to advertise property in Thailand on the new Google+ Thailand Community Property page. No commissions, however for intensive research and property reports our Thai buying agents fee is 3,000 baht plus costs such as travel costs if needed, termite inspections etc plus 3% commission less for sale of expensive property such as big luxury beachfront hotels for sale in Thailand more than 90,000,000 baht.
An offer to buy contract is a SAMPLE standard form, free legal document in PDF format and becomes binding after both parties, property seller and property buyer sign. A more specific legal real estate property contract in both English and Thai language drafted by Thai lawyers, is emailed to you within 4 working days after payment of 3,000 baht online. Please have property buyers finance ready. Sellers don't like to be held up with wanabes placing conditions of purchase such as "subject to finance"
Above is for cheap, effective online advertising of property in Thailand.
or complete the online Property / Land Sale Agreement online form below for independent online recording:
If you want us to act as your real estate agent / property buying / selling negotiator, our agents fee is 15,000 baht plus, plus costs such as media buying for online advertising if directed by the seller plus, 3% commission of the sales price.
Cheap Property Thailand
Cheap property for sale in Thailand is in rural north east Thailand. If you're intersted in the peaceful Thai rural village life, we can sell property starting at $4,000 per half acre and for an additional $4,000, project mange building of a new traditional Thai house on it. Cheap $8,000 property investment in Thailand can get you a holiday house and land package you and your friends can escape winter to your home away from home at your peaceful rural property in Thailand. Do you like eating out at Thai restaurants? A meal at an "Isaan" or Thai restaurant is about $1. Below are photos of cheap new house and land property package for sale in north eastern Thailand. 1,600 square metres (1 rai) 18km from a capital city international airport, 6km from Mekong River waterfalls and 1 km from a big, beautiful mountain lake and Wang Nam Mok waterfall. Comes with fruiting mangoe mango trees and other fruit trees in the front yard. Fully fenced. House and land aerial video style of promotion in Thailand.
Photos of house for rent Pattaya Thailand:
Retirement House and Land Package Thailand
These house and land package properties for sale in north east Thailand are PERFECT for retirees who need to show Thai bank records of a minimum of 800,000 bhat ($27,000) to Thai Immigration.
THAI GOVERNMENT RETIREMENT CRITERIA FOR RETIREMENT VISA THAILAND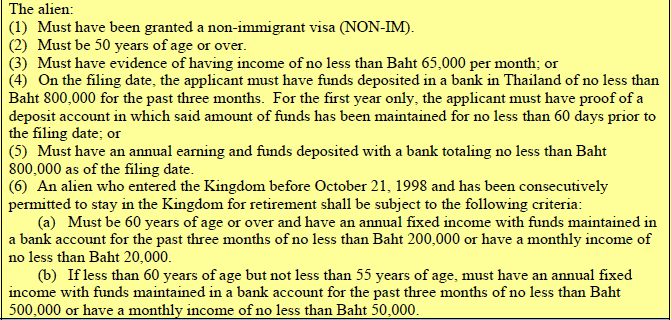 Agricultural Property For Sale Thailand
Buy or sell pineapple or palm or rubber tree plantation land for sale in Nong Khai Thailand's border province near Vientiane. Typical:
Size: 15 rai, 24,000 square metres, 2.5 hectares, 1,200,000 baht sale price. ie 80,000 baht per rai less than 100,000 baht per rai.

With rubber trees starting to produce rubber latex ready for tapping and or young palm oil trees, starting starting to produce, or pineapple farming in fertile soil.

Factors / assets: reliable fresh water supply, dam or other water storage, distance to electricity grid, unsealed or sealed road access, buildings, equipment, etc.
Property prices in Thailand are open to negotiation such as discount for both house and agricultural properties or swap property Thailand for house and land in southern Thailand, or other countries such as Australia etc.